Testimonials
Feedback from some of our delighted clients.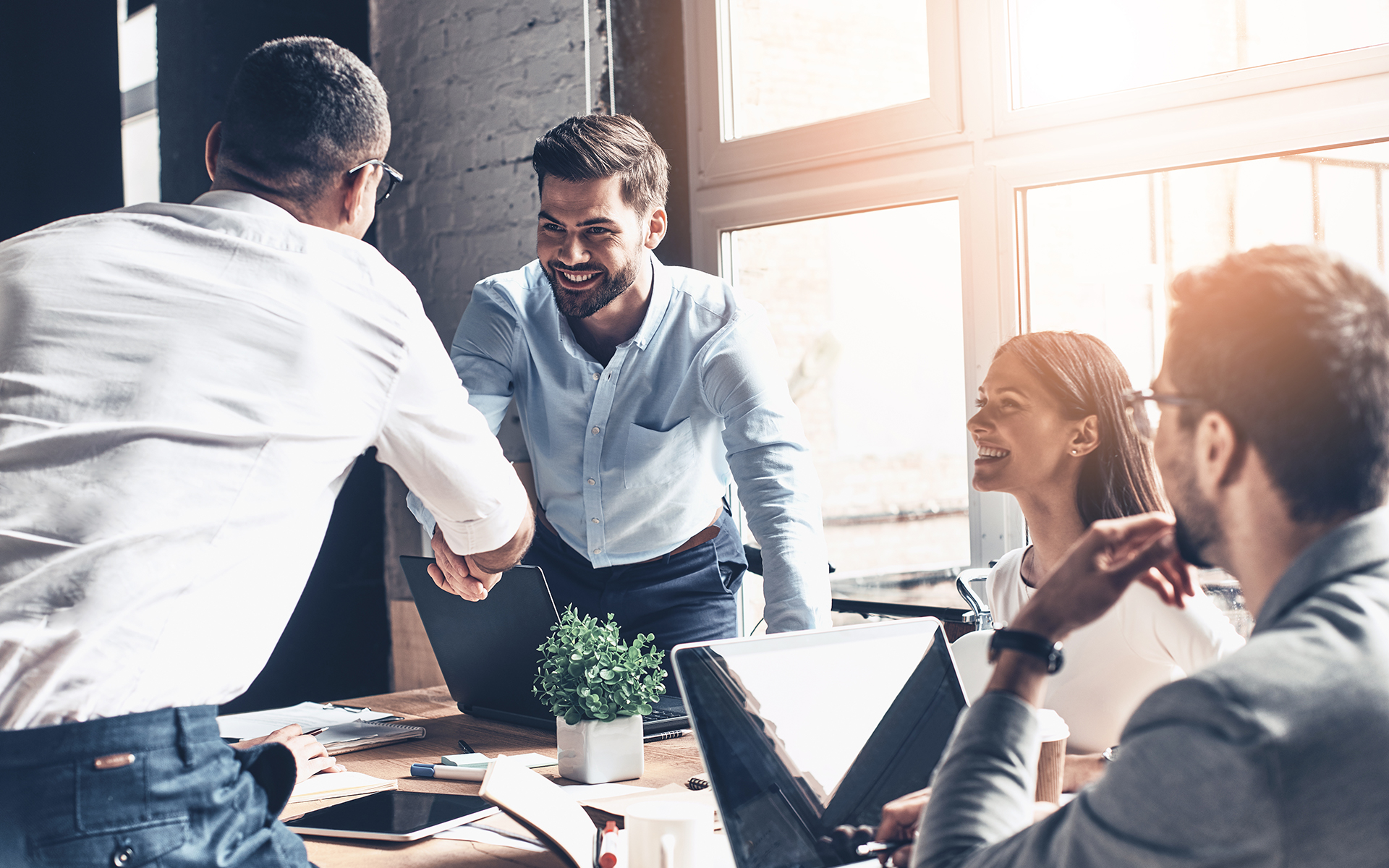 TESTIMONIALS
Here's what some of our clients and candidates think of our service.
I am always mindful of the experience I have had with a recruitment agency as a job seeker. If they treat me with dignity, respect and care as a candidate, you can trust they are representing the best interests of the business they are sourcing for!
And in turn, as an employer, you want to protect the employer brand you have taken great care to build. This is why it's even more important to me having lived the experience as a candidate, to only engage recruiters who I can trust to keep our business values and ethos at its heart, when representing us.
It was this perfect balance between employer brand and candidate experience that led me to first experience Fiona and her wonderful team as a candidate and later as an employer. They make it their business to match candidate and business with such precision and focus – you can trust you will have a winning outcome.
Sukhdeep Dhesi
Head of People & Culture, cifas
Securing a new role during a pandemic is not as easy as people might think, having been left hanging several times I was not holding out too much hope when Tom got in touch. I was impressed with the professionalism and knowledge Tom had about the company and he was able to answer any questions or queries I had. He was always quick to reply to any emails I sent.
Nothing was too much trouble and Tom was able to guide me through the offer, including dealing with some questions I had around the contract. I highly recommend Rainbow HR for their professionalism and commitment.
Can't thank Fiona and Tom enough for their support during my job search!
They offered advice and online webinars that were extremely useful when looking for my next job opportunity! During such a horrible time, the support and kindness both they and others have provided have been a positive I won't forget.
If you're currently faced with looking for a new role, I would recommend getting in touch with them.
Rachel Stewart
Senior Communications Officer, NHS Lanarkshire
Applying for roles where experience is always required can be frustrating, particularly if you are a recent graduate.
Countless applications yielded nothing, more often with no response or acknowledgement.
Tom managed to secure an interview for a trainee role with one of his clients. He was able to offer good interview advice and kept in touch up regularly, giving advice and providing good background info.
I was delighted when he called to give me feedback on the interview as I knew this would help me going forward, but I was stunned when he said the client was offering me the role, I had no hesitation in accepting.
I would like to take this opportunity to thank you and all at Rainbow HR for your help and guidance through the selection process when I applied for the Lead Auditors role with Porterbrook.
It was easy to talk to you regarding my up-and-coming interview and it was helpful prior to my interview that you gave me some information on the interviewees and Porterbrook as a company.
I felt totally prepared when attending the interview which, with your help and guidance went very smoothly. Once again a big thank you for your help through the process.
Tony Brian Wykes
Lead Auditor for Porterbrook Leasing
From the moment I spoke with Rainbow HR I just knew they were a "different" recruiter.
My application was acknowledged immediately by Tom, not a robot or generic email. He then arranged a call when it suited me as I was in a role.
The client interview itself was great, very relaxed and I was lucky enough to be offered the role on the spot and I accepted.
The final surprise was the lovely hand signed "congratulations" card from Tom and Fiona.
Rainbow HR are a great company, run by people with real expertise.
I have used Rainbow HR for recruitment to support transformational change within our business over an 18-month period. Fiona's first priority was to understand our business culture and need. That understanding enables her to recruit the right people with the right skills for us. Her knowledge of the rail sector is excellent, and I have always found her to be professional and responsive when priorities change. I would highly recommend the service Fiona offers as a recruitment partner.
Kate North
Head of HR Porterbrook
I was grateful for the time invested to understand my previous roles which laid out my skillset, shaped my new CV and prepared me for job applications. This was used on my LinkedIn profile also, which Tom is an expert on. As I was in between roles, the advice and expertise offered was invaluable. Particularly as it was 9 years since I applied for jobs. I am pleased to report I landed a great job in just a few months.
Rainbow HR (Fiona) was critical in facilitating my appointment as Head of Digital Services for Porterbrook Leasing. The prompt and personal approach made the process seamless and aptly targeted. It has resulted in a successful match of skillset, requirements and experience.
Steph Klecha
Head of Digital Services, Porterbrook Leasing
In my most recent experience of job hunting, I have not felt such support before and after care when going for a position.
I have not felt as well prepared for an interview.
Previously I never -
Received any coaching for the process.
Received proper, actionable feedback normally it's something like "we had a high standard of applicants" or "other candidates were a closer fit"
Sometimes things go unsaid but I wanted to say thank you to Rainbow HR for what you have done with this position.
Fiona was instrumental in my successful placement as Reliability Task Force Lead at Porterbrook. Her knowledge and understanding of the business as well as her ability to extract key skills and qualities of candidates resulted in a perfect match between Porterbrook and myself.
She helped to create that personal connection between my CV and the hiring manager to further strengthen my application. She has enabled me to take the next positive stride in accelerating my career forward
Chris Beales
Reliability Task Force Lead, Porterbrook
I cannot thank Tom enough for all his assistance and expertise in securing my new role. He was thorough and well informed on the company, the role and what was expected from the client and always responded quickly to any queries I may have - even whilst on holiday! I have both worked for, and with, other recruitment agencies, and I can highly recommend Rainbow HR for their considered approach to candidate care and ensuring you are well prepared. Tom is personable and straightforward, which I respond well to, and he really made the whole process completely stress free.
Rainbow HR are an excellent recruitment business. Tom helped me land my ideal job and kept me informed throughout the process by offering sound advice and was always a phone call or an email away to help! I was kept up to date at all times and was never left wondering where I stood, I highly recommend.
I was looking for a new role where I could develop my skills and knowledge. I engaged with Rainbow HR, Tom was fantastic, took time to get to understand my ideal role and my skills. Tom has worked to help me secure anew role using my skills and being stretched to learn new skills. Tom was in contact throughout the process from submitting my CV to arranging the interview (including meeting me on the day of the interview to ensure I was well prepared) up to the offer and a quick message on day one of the role.
Top class service.