How many 50-year-old women can boast of spending time in a 23 year old boys' bedroom? Or chatting with a CEO in his dressing gown? Not to mention dressing-up as a school girl and in a bunny costume!
That's been me in the last few weeks, with Zoom and Teams calls now the norm, both professionally and for fun.  Like many people video conferencing has been taken to a whole new level in lockdown, with people generally more relaxed and lots of insights into people's home, their families and a chance to meet their pets!
To mark the passing of 100 days of lock down Rainbow HR has sourced the web for some amusing video conference call stories.  Here are a few of our favourites:
Mrs. Potato Head
"My boss turned herself into a potato on our Microsoft teams meeting and can't figure out how to turn the setting off, so she was just stuck like this the entire meeting." Lisa Ocampo had originally downloaded the filter for fun but couldn't work out how to turn it off in time for a company meeting on Monday, so had to endure the entire meeting as a potato.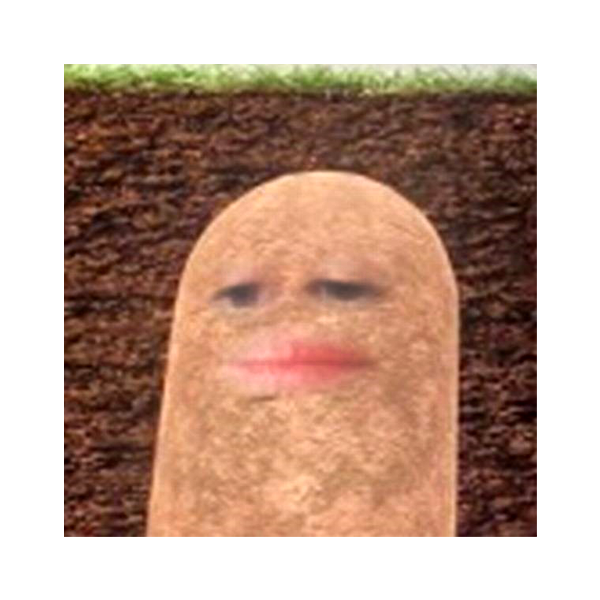 Good thing Ocampo, who is the political director of a non-profit took it in good humour. "I did not get what was happening. I was like, why am I a potato out of all the things?" Ocampo told Time. "I do try to bring some humour into the meeting and that's part of the reason why I left the potato on." Ocampo dug right into the action with her inaugural tweet: "I yam potato boss. You should see me in a crown, right @billieeilish? I yam glad this is making folks laugh at this time. Please stay planted at home and safe!" 


Happy hour
"Early on in the quarantine, my company put a 'happy hour' on the calendar. At noon. I was the only one who 
didn't 
realize that in this case, 'happy hour' meant a time to catch up—
not
 a time to drink.
I was the only one who came with a margarita—which totally made me look like I was drinking on the job. The worst part? After my mishap, our boss changed the name of our catch-ups from 'happy hour' to 'team lunch.'"
"I love Intercourse"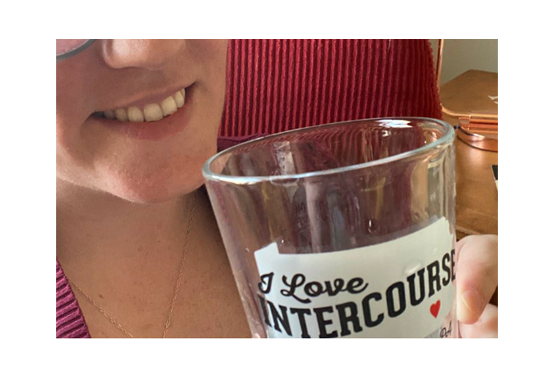 Zoom has given your work colleagues a window into you life, and sometimes it can give the wrong impression. You've got to feel sorry for this girl who went to take a sip of her water and the "I love Intercourse" was on full display for all to see written in bold letter across her cup.
To the uninitiated 'Intercourse' is actually a place in Pennsylvania, just north of Paradise!!
Being caught short!
A Zoomer named Jennifer didn't let her meeting get in the way of needing to pee. However, she was left red-faced when she took her laptop into the bathroom with her and forgot to turn the camera off. In a video clip shared online from the meeting, Jennifer can be seen walking through the house and plopping herself down on the toilet. After colleagues gasped and giggled, she turned the camera away before asking, "What happened?" Oh dear...


Crazy hats or just crazy?
How about too many meetings confusing you? "I joined a Zoom meeting with about 35 people in it," says Allison Parc, founder and president of Brenne Whiskey. "But I confused the meeting memo and thought everyone was showing up in crazy hats. I was a couple minutes late to joining and when I did, I showed up on camera wearing a rather sparkly crown…and NO ONE ELSE was in a fun hat! #Queen
Mirror Mirror

Thought you were not yet in the meeting? Spare a thought for this girl.
"I was on a Zoom the other day and one of the participants flossed her teeth before the meeting began. It was mesmerizing, funny, and awful. I don't believe the flosser realized that everyone could see her (which I guess is a better problem than not caring?). The host was pretty new to hosting and was obviously trying to figure out what to say or how to shut off her video; the flosser stopped before either happened." Smile!


Time to say goodbye

"I'm sorry, you go..." "no, sorry I-" "Well what I was sayi-" "I'm sorry, were you saying something?" "Go ahead, no sorry, you go..." Then 5 voices speak at once, suddenly no one speaks and there is the awkward silence before we loop back round to the start.
And then trying to end a meeting, that brief moment right after a Zoom meeting finishes and you've all said goodbye, but then everyone spends 5 seconds scrambling to click "Leave Meeting" and you just awkwardly pretend like you don't see each other anymore. Am I alone here?
---
And finally, if those weren't all toe curlingly cringe worthy enough, it's never a career enhancing moment when you accidentally send an invite to your current boss to join your new job interview on Zoom, just... wow, so be careful who you invite!!
Please
download this handy zoom call bingo card
to play with on your next video call and please share your best Zoom experiences on our
social media
.